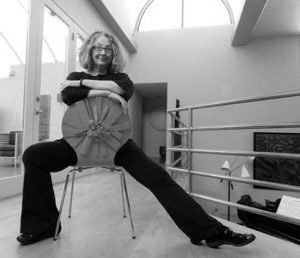 BIO Shirley Wagner graduated with a fine art degree from Youngstown University in Ohio. Her favorite art class was sculpture where she developed a love of form and structure. For nearly three decades she has been fabricating wall assemblages in her Tucson, Arizona studio. Her early work in wood was inspired by the art of American artist, Louise Nevelson.
In the last two years, Shirley has moved her focus from wall sculpture to self standing, three- dimensional figurative sculptures. Continuing her ongoing dialogue with form and structure, she now entertains a new narrative revolving around human emotion. WIth this, she realizes the potential for her work to communicate to a larger audience. She has turned her focus to public art. In 2022 she was awarded grants from Scottsdale Public Art Commission and Arizona Commission for the Arts which propelled her career into the field of public art.
Shirley has a long time presence in the Arizona art scene. Her work has been widely shown in Arizona including Mesa Contemporary Museum of Art, Tempe Center for the Arts, University Arizona College of Medicine Phoenix, Pima County Arts Council, the Drawing Studio and Shemer Art Gallery. Her work can be found in both private and public collections throughout the United States and is in the permanent collection of the Honors College University of Arizona and Tucson Medical Center. During her career Shirley has been nominated for the Governor's Art Award, recognizing her contribution to the arts in Arizona. She is represented by Mark Sublette Medicine Man Gallery in Tucson, Arizona.